Google Camera APK port for all android mobile phones
gcamupdater.com is the official and most reliable source for downloading, installing, and updating the Gcam APK MOD on your android phone.
Google Camera as known as gcam APK port or Pixel camera is the default camera app for Google Pixel devices. When Google launched its first Pixel device it was able to capture portrait shots with a single lens, and it was the best camera system in the industry.
How to Install gcam port on your Android Smartphone
First, you need to check whether your smartphone supports Camera2 API or not. You can use the "Camera2 API Probe" app to check if your devices support it. Well, if your phone is running Android 9 Pie or above it likely supports the Camera2 API by default.
Google camera also requires Google Play Services to be active on your device. So, if you are someone who lives in a country where Google services are not available then you first have to install Google services on your device using certain services. However, you can use services like gcam Services provider to trick Google Play Services.
Now, you need to download the most compatible version of gcam and install it on your device. fortunately, we wrote many guides on how to download the best gcam port for your specific devices. scroll down and search for your device.
Once the app is installed, you need to open it and check if all the features are working fine or not. If the app is crashing, you need to find and install other versions of the gcam APK we provided.
So, that's all the steps.
GCam top features and capabilities
Quick switching between photo and video mode – One of the most underrated features of Google Camera is a quick switch between photo and video mode. Google Camera lets you switch between two modes without any lag or delay. So, whenever while taking pictures you feel that a moment is worth recording, you can do that without delay in finding the Video mode on the user interface.
Motion Photos – Another great feature of Google Camera is Motion Photos. Well, it's not a unique or first-of-a-kind feature. OEMs like Apple, and Samsung have brought the same features in their flagship devices. The Gcam app records a small video in the Motion Photos feature, something like a GIF, along with the photo captures. With this feature, you can see the images coming live to you.
HDR+ and HDR+ enhanced – HDR has been a feature in smartphones for a very long time now. The feature has nothing to do with the hardware of the device or the camera sensor. The sorcery is done by machine learning and AI. With the HDR feature, the device captures more than one version of any image. It combines them to create a better-looking, highly detailed image. Well, we won't be able to go deeper in explaining the procedure followed to create one. You can understand this by assuming that the camera clicks multiple images with various features, some having better details, some having better colors, whereas some have better exposure. A combination of these creates a better-looking photograph.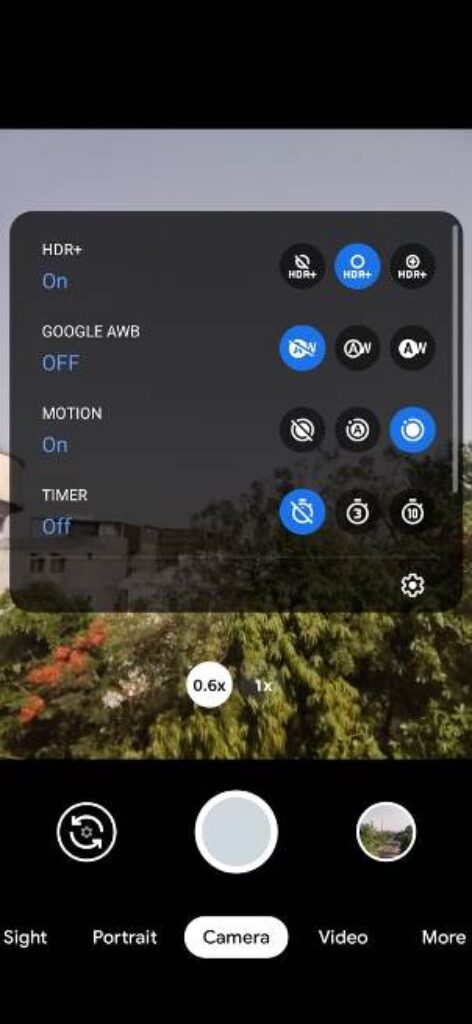 Slow-Motion – Slow-motion is one of the features that can be seen provided by multiple smartphone companies out there. Well, unlike HDR, slow-motion needs better processing power as well as machine learning. That's why flagship devices can offer better-quality slow-motion shots compared to others. And same goes with the Google Camera; if you have a device with a better processor, chances are you can get better slo-mo videos with that. GCam's revolutionary machine learning won't disappoint you.
Lens blur – wide-angle, photosphere, portrait –Well, this might not sound very interesting, as almost every smartphone in the market offers these features out of the box. Smartphones having even a single rear camera system can provide you with portrait-type images. But, no camera or OEM has successfully mastered the art of capturing portrait images the way Google can do with its Google Camera. Again, all credit goes to the revolutionary Machine Learning backed GCam app. The app offers not only portrait mode but features like photosphere, lens blur, and more.
Panorama – Panorama is another popular feature that is made available on Google Camera. Again, the feature is well known, and OEMs have been including this in smartphones for many years. The panorama consists of a procedure where a group of photos is captured continuously and combined to create a visual of one long shot. And, as you may already know, this feature needs competent image processing power to get the best out of it.
Top Shot – Google renamed a popular feature called Smartburst to Top Shot, introducing a new Gcam version in Google Pixel 3. Well, the work remained similar. In Top Shot, users can click 10 photos in just a second, with a single shutter click. And Google Camera will simply find out the best shot in terms of clarity, sharpness, exposure, and all.
Night sight – Night Sight is probably the best feature a smartphone camera has to offer. Google introduced Night Sight with the first Pixel device. And it was a significant breakthrough as no other OEM has ever thought of that. Earlier, companies like Samsung sported best every camera hardware to perform best in a low-light environment. But, Google Camera kicked other companies out of the park with the first-ever machine learning-based Night Mode for a smartphone camera. Since then, almost every smartphone company has tried to put the best of their men at work to get the best out of their camera system in low light, but still, Pixel tops the charts, with Apple being the 2nd one.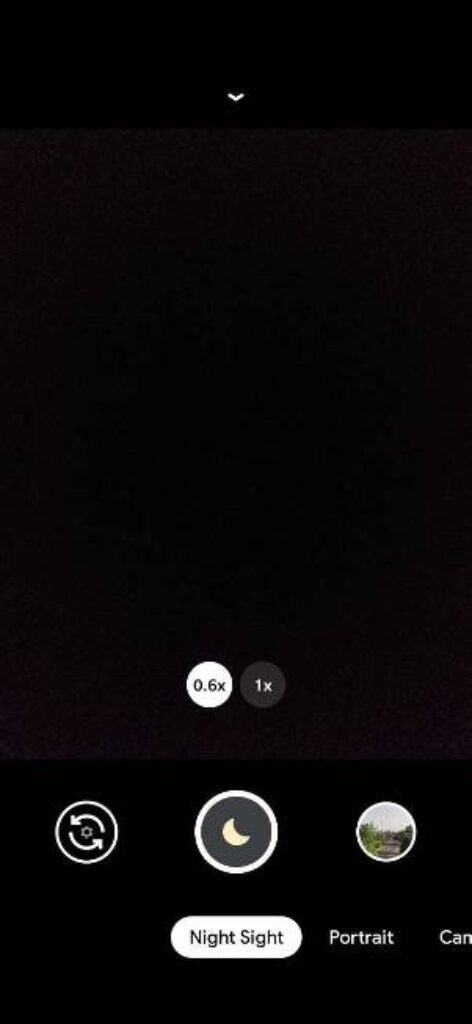 Raw photos – Raw photos or Raw format is a feature, not all OEMs are providing these days. The reason is simple, Raw format falls under the professional-grade format, and not everyone will be using it. That's why a handful of smartphone companies support it.
Auto-detecting low-light – The best thing about Google Camera is not only its hardcore machine learning but also its advanced AI. Well, both AI and machine learning work as a couple to provide the best results. AI or Artificial Intelligence chooses which mode or which feature must be used in a particular scenario. The best example is the Auto-detecting of the low light feature in Gcam. Users don't have to turn Night Mode or Night Sight feature manually, all of which work on their own. However, you can turn this feature off and choose to use Night Sight manually when needed.
Super Res Zoom – Yet another feature of the powerful software. So, generally, a smartphone camera features two types of zoom – optical zoom and digital zoom. Optical zoom uses the power of a zoom lens on your smartphone. In contrast, digital zoom is similar to the pinch-zoom feature you use to magnify the photos in your gallery. Super Res Zoom or Super Resolution Zoom ensures a high-quality digital zoom by smartly adding more details like sharpness, color, and exposure to it in real time.
Dual exposure controls – One of the most advanced and unique features of Gcam is the Dual Exposure Control feature. It's a little bit complicated to understand, but we will try our best to make you understand. When clicking a picture in a challenging situation, having variable light intensities on different subjects, the smartphone uses HDR mode. The HDR mode takes different photos and combines them to create a perfect image. Dual Exposure is nothing but an advanced mode of HDR mode, where you can even choose the amount of brightness that should fall on those different subjects.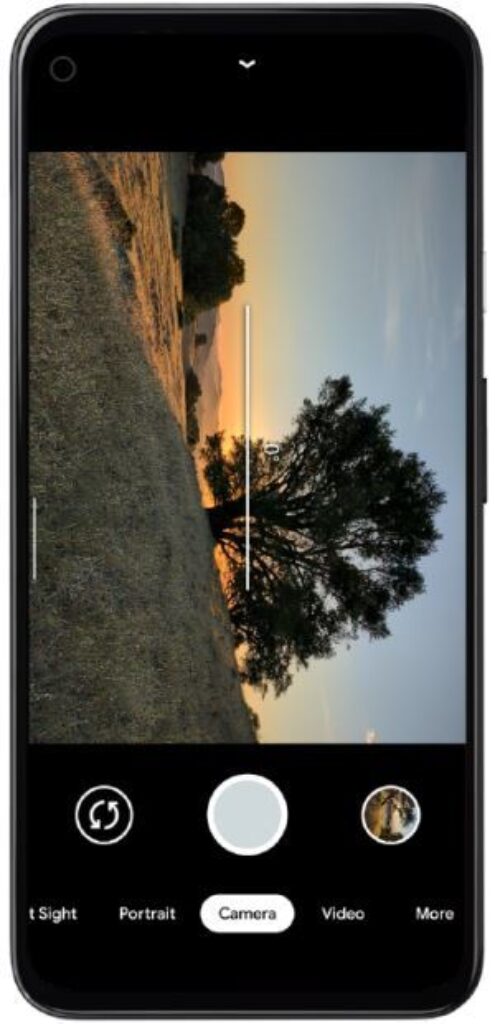 Astrophotography Mode – Now let's talk about our favorite and most advanced feature. Yes, Astrophotography Mode is the best feature of Google Camera. Imagine having a single camera sensor at the rear of your device, and it can beat smartphones like iPhone, Samsung's flagship-grade triple rear camera setup. And the same camera can capture the best possible night sky photos. Yes, all can be done with the Google Camera. Astrophotography Mode is the advanced mode of the Night Sight or Night Mode, which is explicitly used to capture the night sky.
Quick toggle option – Last but not least, Google Camera comes added with features to switch between modes very quickly. For instance, the Night Sight mode is switched on by default, but sometimes, if you do not want enhancement, you can easily turn it off using toggles.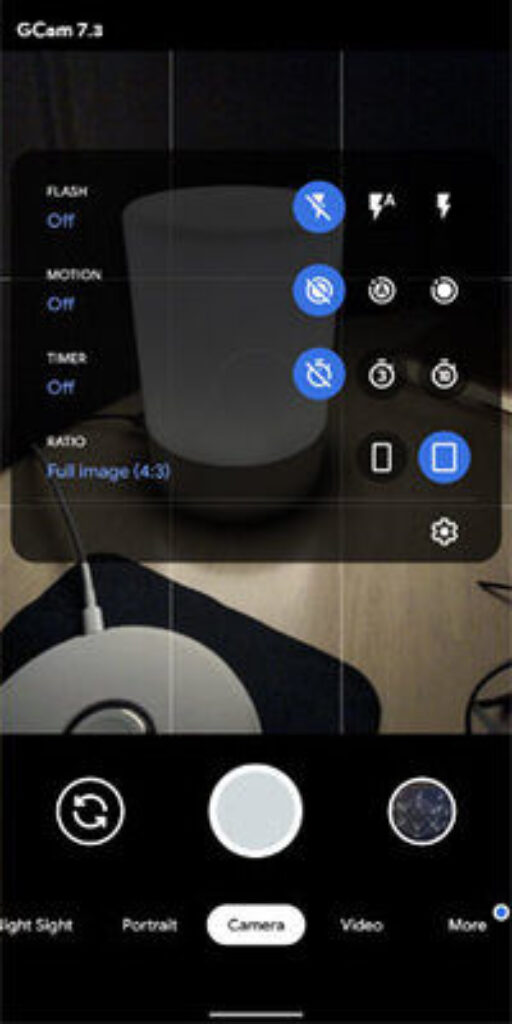 Gcam APK ports for all smartphones
GCam APK Port Guide & Download for alcatel Phones
GCam APK Port Guide & Download for Allview Phones
GCam APK Port Guide & Download for Asus Phones
GCam APK Port Guide & Download for Black Shark Phones
GCam APK Port Guide & Download for Blackview Phones
GCam APK Port Guide & Download for BLU Phones
GCam APK Port Guide & Download for Cat Phones
GCam APK Port Guide & Download for Coolpad Phones
GCam APK Port Guide & Download for Doogee Phones
GCam APK Port Guide & Download for Energizer Phones
GCam APK Port Guide & Download for Gionee Phones
GCam APK Port Guide & Download for Honor Phones
GCam APK Port Guide & Download for HTC Phones
GCam APK Port Guide & Download for Huawei Phones
GCam APK Port Guide & Download for Infinix Phones
GCam APK Port Guide & Download for iQOO Phones
GCam APK Port Guide & Download for Lava Phones
GCam APK Port Guide & Download for Lenovo Phones
GCam APK Port Guide & Download for LG Phones
GCam APK Port Guide & Download for Meizu Phones
GCam APK Port Guide & Download for Micromax Phones
GCam APK Port Guide & Download for Motorola Phones
GCam APK Port Guide & Download for Nokia Phones
GCam APK Port Guide & Download for Nothing Phones
GCam APK Port Guide & Download for Nubia Phones
GCam APK Port Guide & Download for OnePlus Phones
GCam APK Port Guide & Download for Oppo Phones
GCam APK Port Guide & Download for Philips Phones
GCam APK Port Guide & Download for Poco Phones
GCam APK Port Guide & Download for Razer Phones
GCam APK Port Guide & Download for Realme Phones
GCam APK Port Guide & Download for Redmi Phones
GCam APK Port Guide & Download for Samsung Phones
GCam APK Port Guide & Download for Sharp Phones
GCam APK Port Guide & Download for Sonim Phones
GCam APK Port Guide & Download for Sony Phones
GCam APK Port Guide & Download for TCL Phones
GCam APK Port Guide & Download for TECNO Phones
GCam APK Port Guide & Download for Ulefone Phones
GCam APK Port Guide & Download for Vivo Phones
GCam APK Port Guide & Download for Wiko Phones
GCam APK Port Guide & Download for Xiaomi Phones
GCam APK Port Guide & Download for Yezz Phones
GCam APK Port Guide & Download for ZTE Phones